Frome Men's Shed
Women's Shed
ABOUT US
In the Frome Women's Shed, women meet to make and mend things together, learn new skills, make friends, work on their own projects and on projects that benefit the community. The Shed is open from 9am to 1pm every Monday in the Remakery at the Welsh Mill, Park Hill Drive, Frome, BA11 2LE.
Please park carefully and respect local residents!
For further information please contact Ros on 07500-061624 or by email to Women@fromeshed.org.uk
THE STORY SO FAR
On Monday 21 May 2018, we had our first Women's Shed meeting. Around 30 women turned up, and 25 became members. Men's Shedders were there to support us and demonstrate the machines in the machine shop.
Since that first gathering, between 15 and 20 women have met every Monday (even in the holidays and hot weather) to make things and chat (some of us just watch and chat). Our activities include making cheeseboards (to sell at the Cheese Show), bunting (for the Children's Festival) and quilts. We sharpen tools, embroider, draw and whittle. We bring our own projects, or help someone else with theirs, and we're open to community projects too.
We've also started tuition sessions in macramé, and quilting from scratch will start on August 20. And new projects are happening all the time. So, if you haven't already, come and join us!
THE MEN'S SHED
The Frome Men's Shed was opened in August 2014, is open to Men and Women (over 18) but we only have four women members. The Men's Shed now has 76 members, and we have 20-25 attending every week. Click HERE for more details of what the Men's Shed does.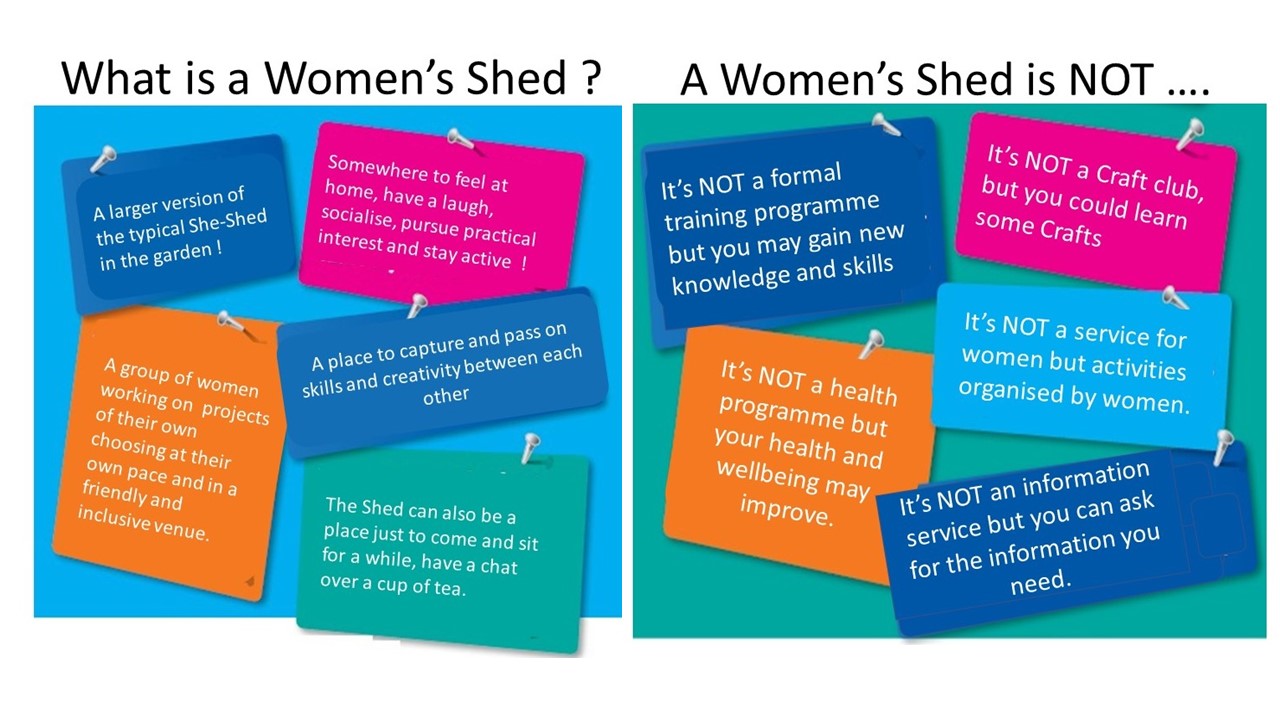 Other Women's Sheds
We have come across 17 Women's Sheds across the UK - We are convinced there are loads more – Please contact us at info@fromeshed.org.uk if you run a Women's Shed not listed here.